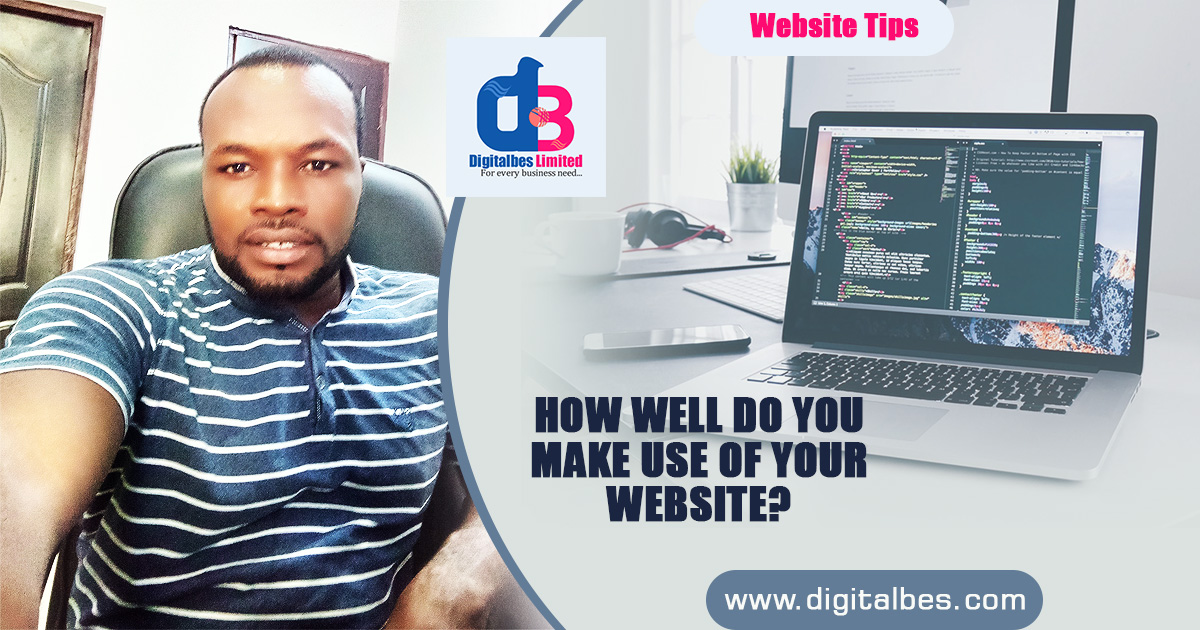 How Well Do You Make Use Of Your Website?
Most of us have a website but do not make good use of it to the extent of it getting the big reward why you created it. Your website is supposed to be the marketplace for your business to display all that you do for people who are passing by to see what you sell, the services you render for them to patronize you.
We quite understand you have an account on other social media platforms but you are not the landlord there, you are only a tenant with limited access to the entire platform while on your website you have unlimited access to it. Today is fine and they may wake up tomorrow and decide to change certain policies that will not favour you and in that case, it might affect your business negatively.
If you post any content on social media, be it pictures, text, or video, it is very nice you include your website link to it where people who are interested in what you sell or render will get full access to the information about it.


Update your website regularly to carry the current information about your products and services.


Make sure you tell people about your website and things you have therefor them to consume
WHAT WE DO AT DIGITALBES LIMITED
Website Security
Website Backup Storage
Business Email Hosting
Consultant Services