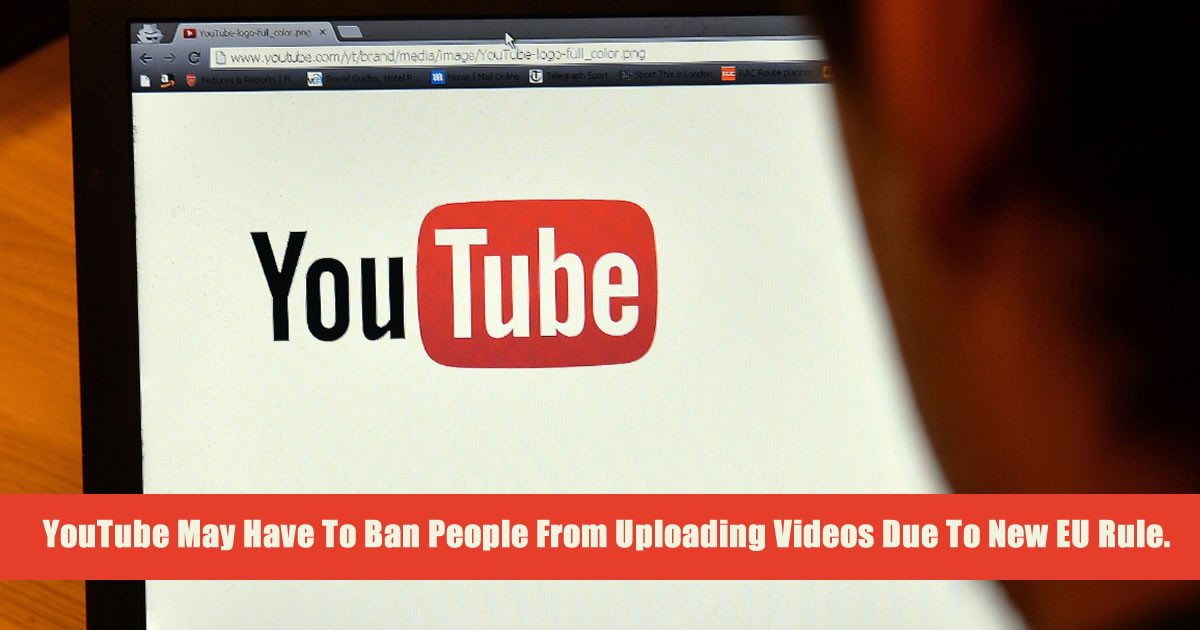 YouTube May Have To Ban People From Uploading Videos Due To New EU Rule. YouTube has said that new EU copyright rules may mean it has to start banning people from uploading their own videos – in turn potentially 'drastically' changing the internet we know today.

The EU's new copyright directive, which is known as Article 13, will see platforms like YouTube forced to scan through content in order to ensure nothing includes anything copyrighted.
The same legislation has also been dubbed the 'meme ban', as it also means other websites could be made to filter out text, audio, photos, and video – all, of course, fundamental elements to the meme culture we love.
YouTube CEO Suasn Wojcicki has spoken out about the ban, calling on creators to openly voice their opinons and rally against the proposed rules.
In a blog post, she wrote: "Article 13 as written threatens to shut down the ability of millions of people – from creators like you to everyday users – to upload content to platforms like YouTube."
Urging YouTubers to use the hashtag #SaveYourInternet, Wojcicki argued that the legislation threatens to 'block users in the EU from viewing content that is already live on the channels of creators everywhere. That includes educational content like language classes, physics tutorials, and other how-to videos.
Wojcicki also said that it could threaten 'hundreds of thousands of jobs', referring to everyone from EU-based content creators through to businesses and artists.
She continued: "The proposal could force platforms, like YouTube, to allow only content from a small number of large companies. It would be too risky for platforms to host content from smaller original content creators, because the platforms would now be directly liable for that content.
"We realise the importance of all rights holders being fairly compensated, which is why we built Content ID, and a platform to pay out all types of content owners. But the unintended consequences of article 13 will put this ecosystem at risk."
Wojcicki added: "We are committed to working with the industry to find a better way. This language could be finalized by the end of the year, so it's important to speak up now."
The Save Your Internet campaign is calling for people to email, ring, or tweet their MEP and provide a draft message to send.
The website says: "Should Article 13 of the Copyright Directive be adopted, it will impose widespread censorship of all the content you share online."