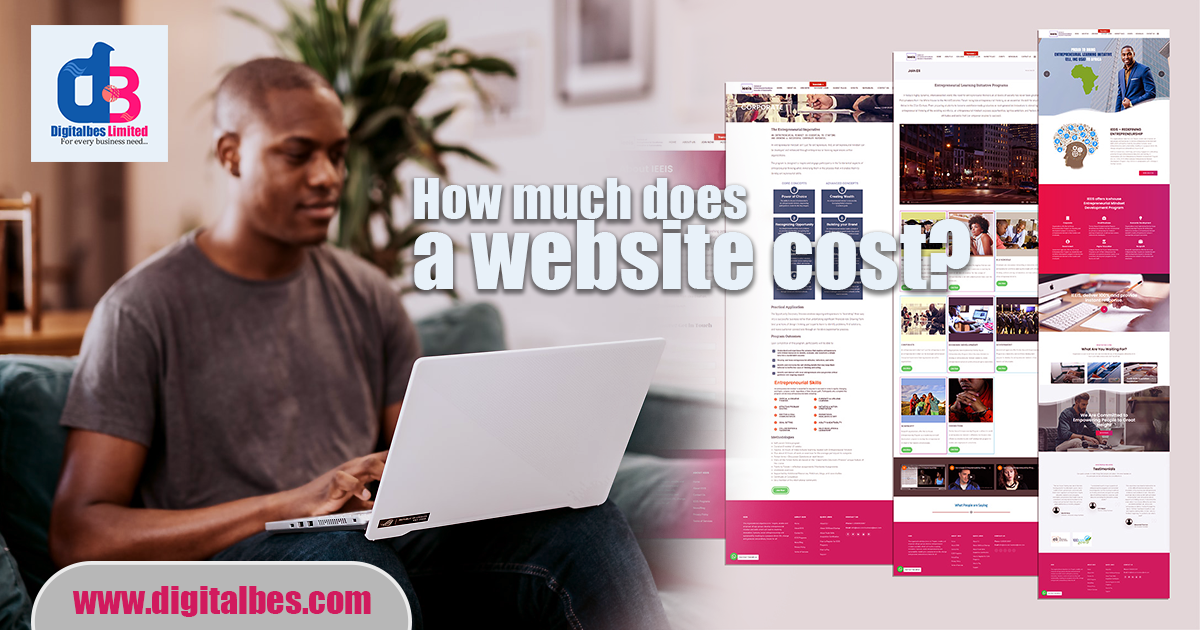 How much does a website cost?
Many people often ask this question "How much does a website cost" but unfortunately there is not a direct cost of how much a website can cost because it depends on a lot of factors. So in this post, I am going to address the above mention questions following some of the know factors why a website will never have a direct cost and will vary across the globe.
Here are some of the factors:
The domain cost on the globe slightly varies across all registrar who offers domain registration for users and each of the domain extensions does not have the same cost. For instance, rockymoni.com might cost $10.00 while rockymoni.org may cost $13.00 and when you go to another provider or registrar, you might get it at a more expensive rate.
The cost of website hosting around the globe is also different in terms of cost and features. The reseller of this hosting has the power to set their price and allocated features to that host as they intend to sell it to the users.
Apart from them having a reseller plan, there are different kinds of hosting server depending on the project you are working on.
Type of Website and Platforms Used For The Design of the Website:
There are different kinds of websites which are categorized into two which are:
Basic Website: This kind of website are simple websites that don't make use of the database, they are designed with HTML.
Dynamic Website: This kind of website makes use of a database and is designed with languages that can communicate with the database in use to accept the query from the end-users. They are usually designed with PHP, JSP, ASP, ASPX, and many more.
The services provider can take say N15,000.00 to design a basic website but cannot take the same amount in designing a dynamic website but to the layman out there in the street who need a website might not know about the difference, he or she just need a website.
This is website security that protects your content across browsers making your website to be secure for all users. When you have it on your website, definitely the cost of your website will be high but if not it will cost less.
The design can also influence the cost of the website. So, at this stage, there is no defined cost for the server he or she will render in other to get the website done. Your negotiation will determine what the final cost of the website will turn out to be.
In conclusion, these 5 – factors raised, affect the entire cost of a website. If you need to take care of a website project for your agency or business, you should focus on the functionalities of the website that will enable you to achieve your set goal rather on the cost that will just make you have some few static pages running on a server for a whole year without a customer to patronize you.